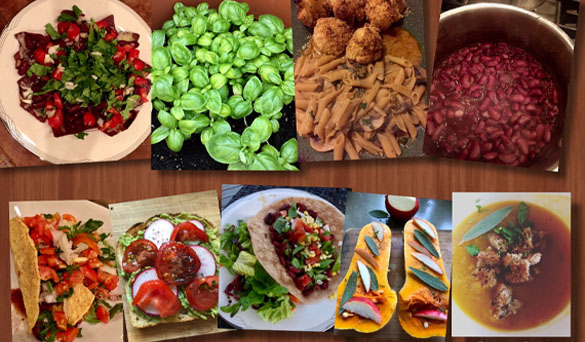 Recipes
With my Herb n Spices on the GO
Always have garlic and onions to add for taste and nutrition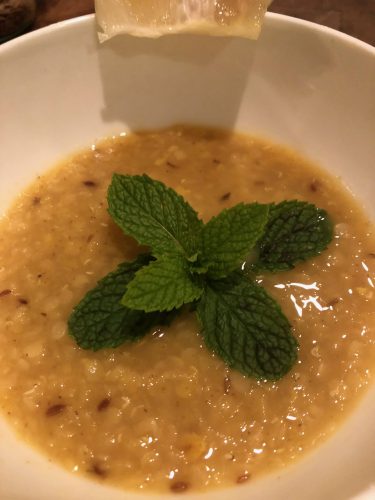 Red Lentil Soup
1 cup of Red Lentils (supermarket)
41/2 cups of water
2-3 diced garlic cloves
1 Desert Queen on the GO (corriander & cumin)
Opitional: 2tbsp flour (unbleached) mixed with ltbsp water
In a pot or pressure cooker, saute' the garlic (optional) then add the lentils, water and Desert Queen on the GO.
Cook on the stove for about 15 minutes and add the flour/water mixture to thicken the broth (optional). Cook for another 15-20 minutes, or until the soup has thickened.
Let cool in the pot for 5 minutes, and then serve.
Add a squeeze of lemon (optional).
In the pressure cooker or Instant Pot, add the lentils, garlic, Desert Queen on the GO (leave in the tea bag or empty) and water. Cook for approximately 10 minutes. Open the pot and add the flour/water mixture if you want to thicken.
Add a squeeze of lemon (optional).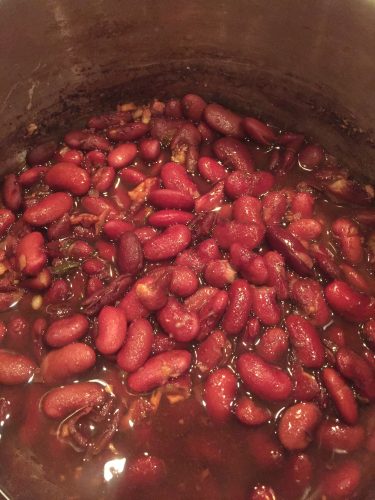 Pot of Beans
1 cup of any beans you like (kidney, black, pinto)
4 cups of water
2 diced garlic cloves (optional)
1 diced medium onion
1 Earthy on the GO (thyme, rosemary, oregano)
Saute' some of the herbs in a pot, dry for a minute or two.
Add the diced onions and saute' until the onions are clear (not brown).
Add the diced garlic (optional)
Add a little vegetable broth or water if needed.
Add the beans and saute' for a minute.
Add the water, close the herb bag (you can add a piece of garlic/onion in the bag) and toss in the pot.
Bring to a boil, and then turn down the heat.
Cook until beans are soft (about 30-40 minutes and 10 in an Instant Pot).
You may have to add more water if it cooks down before beans are soft.
When finished, remove the herb bag and toss.
Great with rice and a salad; borritos, tacos
Beans are a great source of protein and fiber!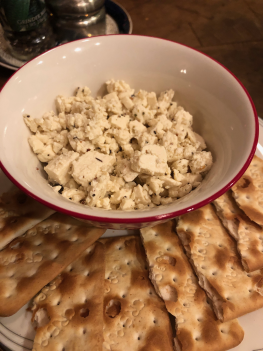 FETA "CHEESE" APPETIZER
sans cheese
1 package of tofu (firm or extra firm)
1/2 of a lemon
1 Italiano on the GO & Earthy on the GO
1/2 teaspoon of red chilli pepper (optional)
Wrap tofu in a cheese cloth or towel and squeeze water out.
Crumple tofu into pieces and place in a covered container.
Squeeze lemon juice in and add chilli pepper.
Take out 1/2 to 3/4 of Earthy on the GO herbs and add to mixture.
Close container and shake.
Open container and add Italiano on the GO closed herb bag.
Close container, shake and refrigerate for at least an hour and up to 24 hours.